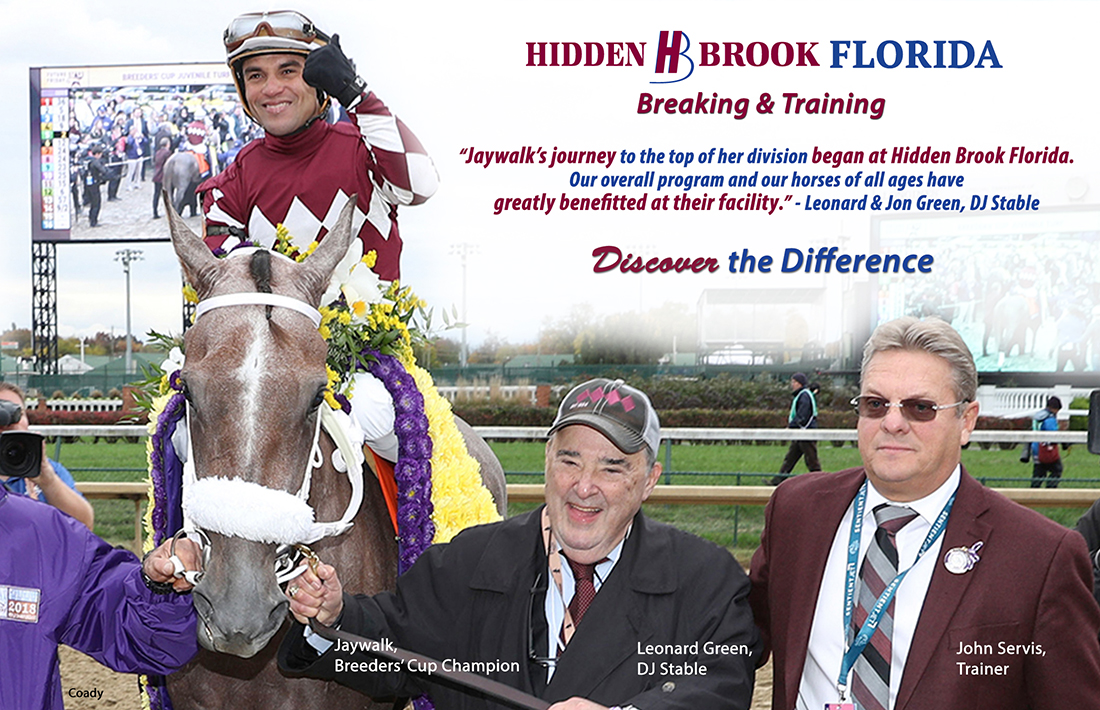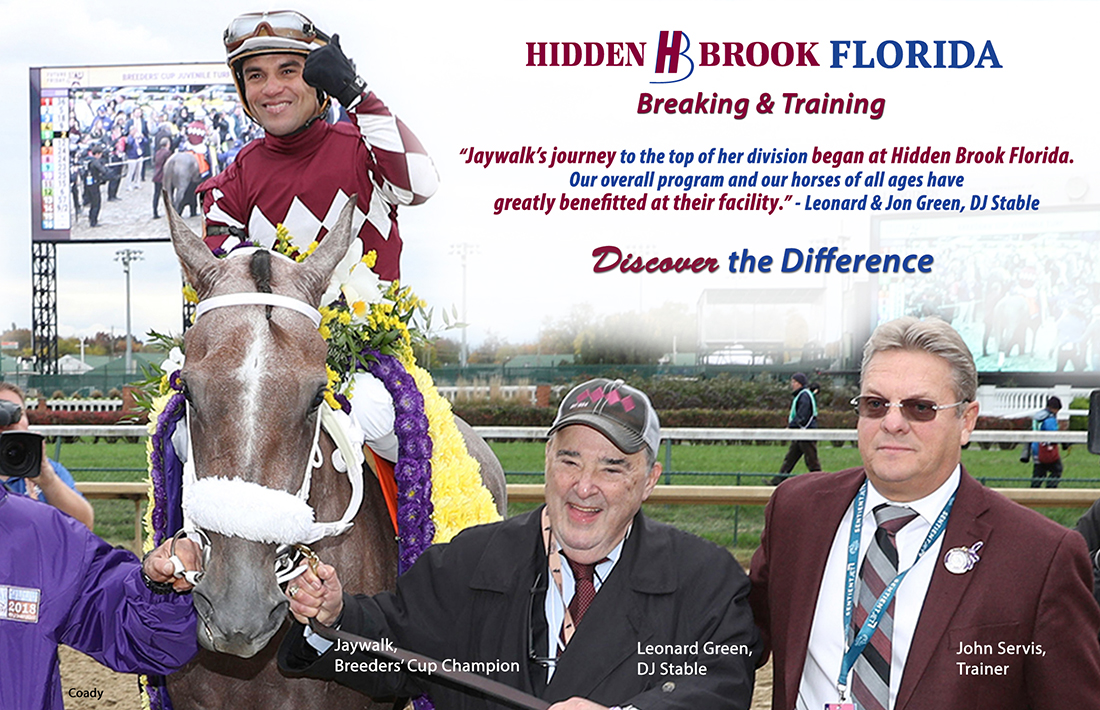 The horses raised and trained at Hidden Brook Florida Breaking & Training are a continued source of pride for our partners and dedicated staff. We believe that a superior environment combined with an advanced level of management and care are the leading factors for raising quality equine athletes, broodmares, and sales horses.
Over the past two seasons, an average of 44 winners and 15 blackype horses have emerged from Hidden Brook Florida, including Breeders' Cup & Eclipse Champion Jaywalk, 2021 G1 United Nations winner Tribhuvan, Grade 2 winner & Grade 1-placed Nay Lady Nay (Ire) and Sail By, winner of the 2021 G3 Miss Grillo for juvenile fillies.
A trio of Florida graduates have already earned blacktype in 2022, including Bank Sting and Courageous Girl who finished first and third in the January 3 La Verdad S. in New York. Bank Sting is now a 3X stakes winner of over $400,000.
Nay Lady Nay and Bank Sting are also representatives of the Hidden Brook Racing Partnership. 
Hidden Brook Florida is a 100 acre facility located near Ocala, Florida and offers Breaking & Training, Layups, Freshening, Sales Prep & Representation. The property features:
A newly renovated 3/4-mile dirt track
100 stalls
5 immaculate, well-ventilated barns, including two new barns constructed since 2017
12 paddocks
Multiple round pens
Abundant turnout space
Among the Leading Trainers who have utilized Hidden Brook Florida: Chad Brown, Bret Calhoun, Brad Cox, Neil Drysdale, Mark Hennig, Brian Lynch, Graham Motion, John Servis, Ian Wilkes.
Among the Leading Owners who have entrusted their horses to Hidden Brook Florida: DJ Stable, John Gunther, Marc Holliday, McMahon & Hill, Sol Kumin, Steve Laymon, Treadway Stables.
For more information contact:
Mark Roberts: (352) 812-6724
Dan Hall: (859) 621-0526
Hidden Brook Florida
19433 NE 17th Place
Williston, FL 32696